The madness of greatness is a mental illness. The disease has spread not only among the rulers but also among the common people nowadays. The rulers make legitimate and illegitimate attempts to increase their power to reach the heights of greatness and first of all make the law their domestic slave.
The common man cannot enslave the law, but in order to become great, he brings out his own heroes and villains from history. By associating himself with the hero, he begins to consider himself great, and by calling the villain bad, he becomes full of victorious feelings.
In the previous column of this Khaksar, Ranjit Singh was mentioned with reference to the history of Lahore, who was invited by the dignitaries of the city to attack himself to save himself from the tyranny of the Bhangi Sikh chiefs. And started the war of Islam.
Some angry PTI supporters questioned my love for Pakistan without reading the entire column. Some Sindhi friends objected that if Ranjit Singh could be the hero of Punjabis then why Raja Dahir could not be the hero of Sindhis?
Federal Minister Fawad Chaudhry tweeted in defense of Ranjit Singh and PML-N National Assembly member Khawaja Saad Rafique termed Ranjit Singh an enemy of Islam. In this debate, most of the claimants of love for Islam and Pakistan had not read a book by Galum Gluch, nor were they familiar with history, and those who were calling themselves liberal and secular thinkers were also taking a one-sided stand. ۔
There is no doubt in the fact that Ranjit Singh, after capturing Lahore in 1799, extended the borders of his Khalsa State from Afghanistan to China and that is why many Punjabis consider him their hero but there is also a dearth of critics of Ranjit Singh. no. Criticism of Ranjit Singh does not mean criticism of Sikhism. We should remember that Ranjit Singh can be the hero of those Punjabis who are proud to be Punjabis but those Punjabis and Kashmiris do not consider him as their hero who knows that Adhan was banned in Ranjit Singh's time.
Similarly, Ahmad Shah Abdali is the hero of those Afghans who are proud of their Afghanness but the people of Kashmir do not see any difference between Abdali and Ranjit Singh because both of them oppressed Kashmiris.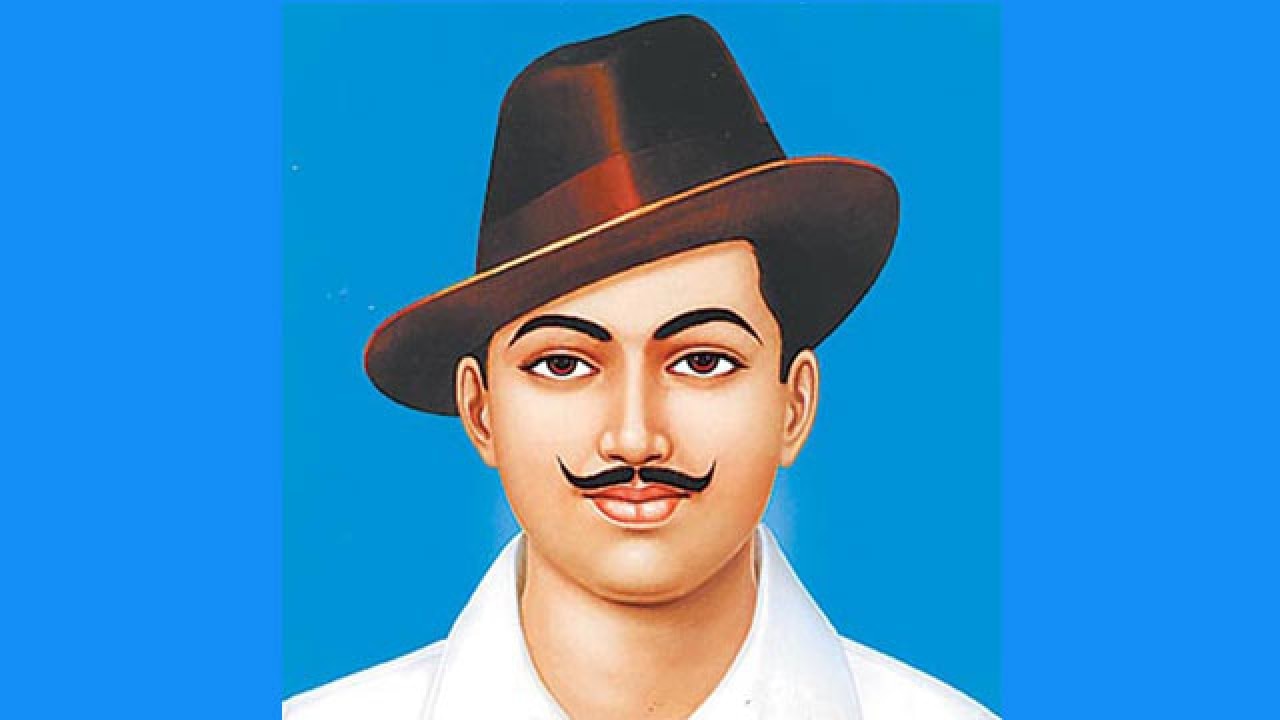 Ranjit Singh may be the hero of some intellectuals of Central Punjab but how can the people of South Punjab appreciate him? What happened thereafter the capture of Multan by the Sikhs and the defeat of Nawab Muzaffar Khan, the founder of Muzaffargarh, in a battle with the Sikhs is preserved in the history books.
After Multan, Ranjit Singh invaded Kashmir. When Ranjit Singh's army entered Srinagar in 1819, the Afghans were hunted down and killed. Muhammad-ud-Din Fauq writes on page 705 of his book "Complete History of Kashmir" that if the Afghan government was a bitter sip, then Khalsa Bahadur was an arrow extinguished in poison.
He treated Islamic places of worship in a way that left viewers staring. It is true that some Muslims were also involved in Ranjit Singh's government and Faqir Syed Waheed-ud-Din in his book "Asli Ranjit Singh" has described him as a secular ruler but Faqir's family was associated with Ranjit Singh's court.
The family has preserved many antiquities related to Ranjit Singh in the Faqir Khana Museum in Lahore and this museum is a place for students of history to know a lot but that does not mean that we have closed our eyes to Ranjit Singh. Give him the position given by Faqir Syed Wahiduddin. How can we ignore Dr. Muhammad Jahangir Tamimi's book "Sikh-Muslim Relations" which contains books by Sikh authors?
The book was published a few years ago by the Center for South Asian Studies, University of the Punjab, Lahore, and should be read by every bureaucrat and diplomat in Pakistan, except every politician, every journalist, and every military officer.
This book is attributed to Hazrat Mian Mir, the caravan of the Qadriyya dynasty in the Indian subcontinent and the spiritual patron of the Sikh nation. This book seeks to dispel some of the historical misunderstandings between Sikhs and Muslims. In the words of Allama Iqbal, a tribute was paid to Baba Guru Nanak which is the adornment of page 329 of the book.
Then the voice of monotheism arose from the Punjab
India was awakened by a perfect man from a dream
But on the other hand, Dr. Muhammad Jahangir Tamimi has rejected the claim of Faqir Syed Waheed-ud-Din that Ranjit Singh was a believer in religious tolerance.
He writes that if Ranjit Singh had been convinced of religious tolerance, he would not have banned the call to prayer and slaughter of cows and Syed Ahmed Shaheed would not have come to Punjab for jihad with a caravan of Muslims from Popi, Bengal and Bihar and Sindh, Hazara and Kashmir. Muslims would not support them. It was Ranjit Singh who imposed Maharaja Gulab Singh on Jammu and through him reached Ladakh and finally this Gulab Singh captured the whole of Kashmir.
Tamimi Sahib has said that the promotion of good relations with Sikhs is an important requirement of Quaid-e-Azam's teachings. He is ready to bow before Baba Guru Nanak but not before Maharaja Ranjit Singh so we should get out of this unnecessary debate.
All Hindus, Sikhs, Christians, and other non-Muslims living in Pakistan should consider us as their brothers and if any Sikh should really be considered as their hero, it is Bhagat Singh who was hanged by the British in Lahore. Bhagat Singh is a hero not only of Punjabis but also of revolutionaries all over the world.
Follow us on
social media